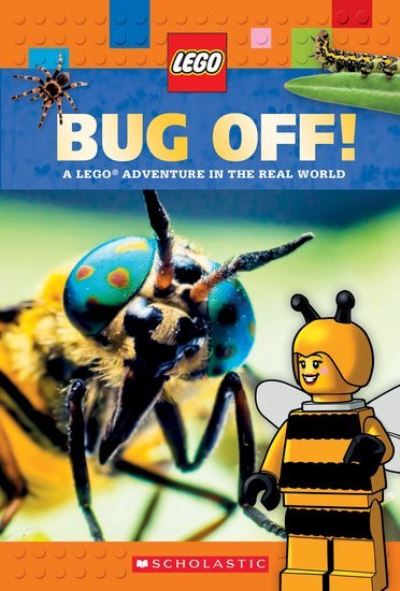 Bug Off!
£4.99
Two powerhouse brands, LEGO? and Scholastic, come together to reinvent children's non-fiction publishing.
 
What's the buzz on bugs?
Let the LEGO® minifigures take you on an adventure to learn all about the world's tiniest critters.
The expertly written and levelled narrative non-fiction contains the most important and the most fun facts about every kind of insect and bug.
LEGO® Minifigures hooks kids and reinforces information through original illustration of vignettes, mini comic strips, and story-telling filled with trademark humour.
These LEGO® non-fiction readers are an exceptional offer: the world's most powerful toy brand with the most trusted name in children's publishing.
This full-colour gift hardback is the perfect present for any children who love LEGO or nature!
Simple and easy to read text – ideal for children learning to read
check out the other titles in the series – Knights & Castles, Dino Safari, and Planets
In stock