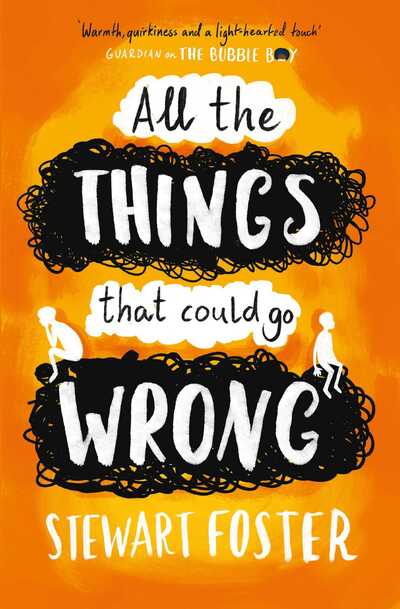 All the Things That Could Go Wrong
£7.99
Every story has two sides.
'AÂ moving, humane, funny portrait of two very different boys discovering what connects us all'
Kiran Milwood Hargrave
, author of
The Girl of Ink and Stars
'It's amazing! Such a bold idea to have a character like Dan? you pulled it off brilliantly.'Â 
Ross Welford
, author of
Time Travelling with a Hamster
'I loved it'
Lisa Thompson
, author of 
The Goldfish Boy
There are two sides to every story
 
Dan is angry. Nothing has been the same since his big brother left, and he's taking it out on the
nearest and weakest target: Alex.
 
Alex is struggling. His severe OCD makes it hard for him to leave the house, especially when Dan
and his gang are waiting for him at school . . .
Then the boys' mums arrange for them to meet up and finish building the raft that Dan started with his brother. Two enemies stuck together for the whole of the school holidays – what could possibly go wrong? 
Praise for ALL THE THINGS THAT COULD GO WRONG
'A touching, funny, gripping read that tackles important issues in a sensitive and thoroughly enjoyable way. Highly recommended' Stuart Robinson, author of If Ever I Fall
'A timely story of courage and reminder of what we all share' Christopher Edge, author of The Many Worlds of Albie Bright
'Powerful and warm … this will linger long in the mind'Â Guardian
'Moving, beautifully written and intensely emotional'Â Lancashire Evening Post
'When they say "not to be missed", this is the kind of book they mean' MinervaReads
Praise for THE BUBBLE BOY:
'Poignant, hopeful and heartbreaking'Â Fiona Noble – Children's Editor, The Bookseller
'Deeply moving and utterly gripping . . . Stewart Foster carries off an astonishing feat of storytelling in this exceptional book' Julia Eccleshare, lovereading.co.uk
'A gripping and deeply moving book' Jamila Gavin, author of Coram Boy
'One thing we know about good books is their amazing ability to inspire empathy in the reader; to explore ideas and viewpoints that arise from experiences that are out of our own realm. The Bubble Boy does this with warmth, quirkiness and a light-hearted touch.'Â Guardian
In stock