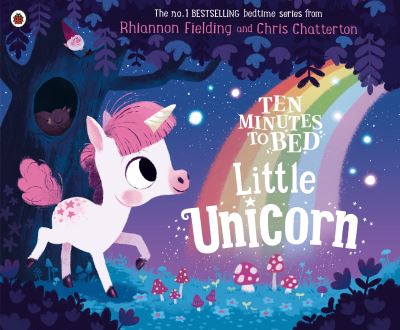 Little Unicorn
£6.99
Weaving a journey from lively beginning to gentle end, the 10 minute countdown to bed is at the heart of this enchanting story. But will Twinkle get to bed on time? This beautifully illustrated picture book is the perfect length for sending little ones off to sleep.
The perfect bedtime book to calm your own sleepy unicorns!
Full of magic, sparkle and rainbows (and one naughty unicorn), little readers will love this calming tale before bed.
It's bedtime, but one lively little unicorn can't quite settle down and go to sleep! As her dad counts down the minutes to bed, what mischief can she get up to?
Finishing on a gentle end, it's the perfect bedtime tale.
Also available:
Ten Minutes to Bed: Little Monster
Ten Minutes to Bed: Little Mermaid
Ten Minutes to Bed: Little Unicorn's Christmas
Ten Minutes to Bed: Little Unicorn Toy and Book Set
In stock