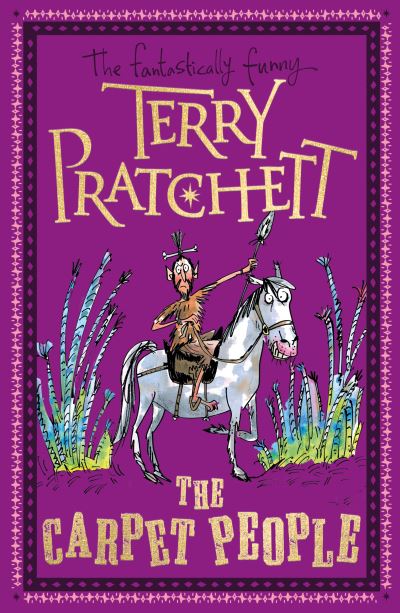 The Carpet People
£7.99
The Carpet is home to different tribes: there's Fray, who sweeps a trail of destruction, and two Munrung brothers, who set out on an adventure when their village is flattened. The story will come to a terrible end if someone doesn't do something about it.
A hilarious fantasy, perfect for ages seven and up, by master storyteller Terry Pratchett – the first book he ever wrote!
In the beginning, there was nothing but endless flatness. Then came the Carpet
Then came the dust, which fell upon the Carpet. From the dust the Carpet wove us all.
From the dust came us, the Carpet People.
In the fronds of a carpet, there are tribes and people, families and brothers.
This is a story of two of those brothers. This is the story of the evil Fray, sweeping a trail of destruction across the carpet. And the story of an adventure to end all adventures . . .
'Incredibly funny . . . compulsively readable'
The Times
In stock