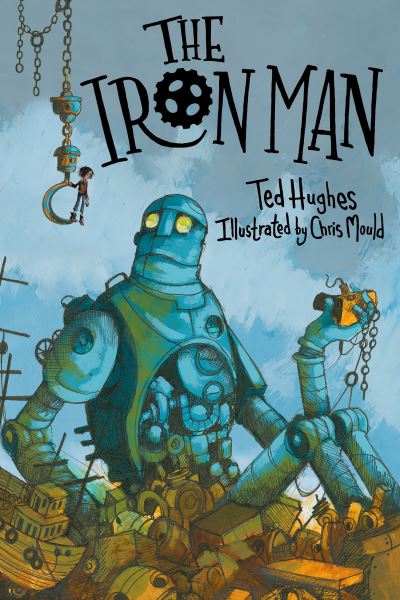 The Iron Man
£9.99
A clanking iron giant topples from a cliff and lies smashed on the rocks below. Then his various parts begin to stir and reach out for one another. The Iron Man is ready to walk again, and he is very hungry.
Stunning illustrations by Chris Mould make this one of the most exciting editions of The Iron Man to be published.

The Iron Man came to the top of the cliff.
Where had he come from? Nobody knows.
How was he made? Nobody knows.
Mankind must put a stop to the dreadful destruction by the Iron Man and set a trap for him, but he cannot be kept down. Then, when a terrible monster from outer space threatens to lay waste to the planet, it is the Iron Man who finds a way to save the world.
'Stunning.' WRD Magazine
'Whether you're already a fan of this classic children's story or a new reader, this wonderful new version is a real treat.' BookTrust
'Gripping . . a classic.' Phillip Pullman
'A visionary tale.' Michael Morpurgo
'One of the greatest of modern fairy tales.' Observer
In stock