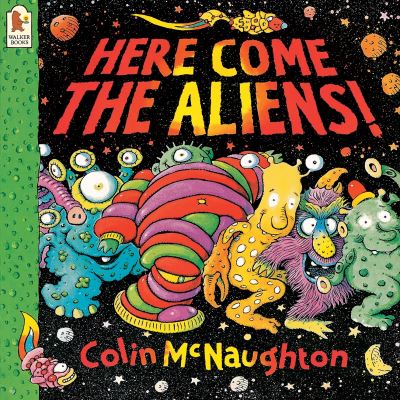 Here Come the Aliens!
£7.99
In this colourful picture book, the aliens are coming – in all shapes and sizes. But something frightens them off, and they vanish forever.
Explore planet Earth and all its secrets in rhyme.
"They come from planets near and far – Some big, some small, some quite bizarre." Moving at the speed of light and looking for a fight, the aliens are back – but this time they're coming to Earth to conquer the human race! With his zany rhymes and sidesplitting illustrations, the creator of Captain Abdul knows how to keep kids in stitches – especially when they peer into a mirror board and discover that Earth has a surprising secret weapon.
In stock