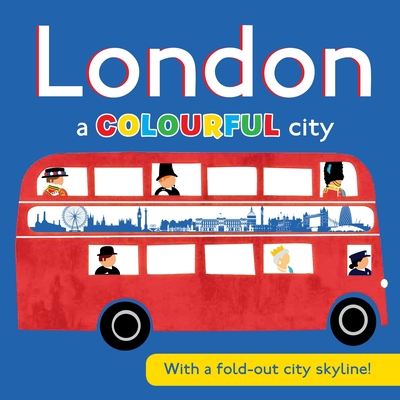 London
£5.99
A bright guide to London's landmarks, this book features a fold-out version of the capital's skyline.
The most eye-catching of London books you'll find featuring a brilliant fold-out skyline of the city.
This exciting novelty book is a bright children's guide to London's key landmarks, arranged by colour and with crisp, retro artwork showcasing everything from the Tower of London, Tower Bridge, the London Eye, Buckingham Palace, and the BT Tower.
London – A Colourful City fits beautifully with the capital's rich history and ideal for tourists with inquisitive children aged 1+.
Dan Crisp studied Illustration at the North East Wales Institute of Art and Design and at Sheffield, and has worked as a professional illustrator for fourteen years. His work has involved a rich variety of projects including textile design, greetings cards and illustrations for Radio Times. Other than 'London a COLOURFUL City', he has illustrated books for other publishing houses such as The 'WHERE'S THAT…?' series and 'Five Little Men in a Flying Saucer'.
In stock