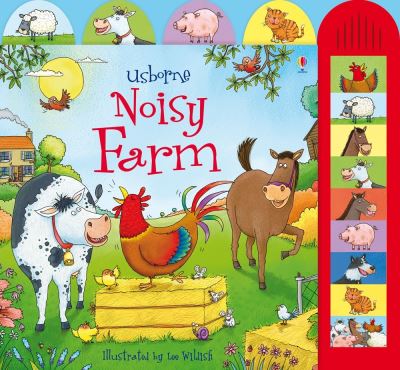 Noisy Farm
£12.99
'Noisy Farm' is an illustrated board book which includes an attached sound panel. It presents various rural scenes, featuring a crowing cockerel, bleating sheep, lowing cows and many more.
This lovely, big board book with a sound panel full of farm animal noises is perfect for sharing with small children.
Little fingers will not be able to resist pressing the buttons to make the noises of all the animals on the farm, including a cockerel, cow, donkey, pig and a dog.
In stock