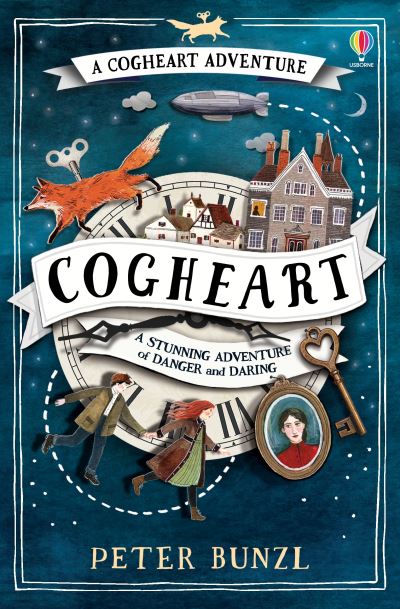 Cogheart
£7.99
When 13-year-old Lily's inventor father vanishes after a Zeppelin crash, Lily's determined to hunt down the truth behind his disappearance, helped by Robert, the local clockmaker's son, and her wily mechanical fox Malkin. But shadowy figures are closing in and treachery lurks among the smoky spires of London – along with a life-changing secret.
The first in the bestselling Cogheart Adventures series, where mayhem, murder and mystery meet in a gripping Victorian world of fantastical imagination.

Some secrets change the world in a heartbeat.
Lily's life is in mortal peril. Her father is missing and now silver-eyed men stalk her through the shadows. What could they want from her?
With her friends – Robert, the clockmaker's son, and Malkin, her mechanical fox – Lily is plunged into a murky and menacing world. Too soon Lily realizes that those she holds dear may be the very ones to break her heart…
SHORTLISTED FOR THE WATERSTONES CHILDREN'S BOOK PRIZE
SHORTLISTED FOR THE BRANFORD BOASE AWARD
SELECTED AS ONE OF THE NATION'S 100 FAVOURITE STORIES TO SHARE (World Book Day, 2018)
"A steampunky tale of ambition, pursuit and revenge." The Guardian
"A delightfully badly behaved heroine, enthralling mechanicals and a stormer of a plot." Abi Elphinstone
"A glittering clockwork treasure." Piers Torday
In stock