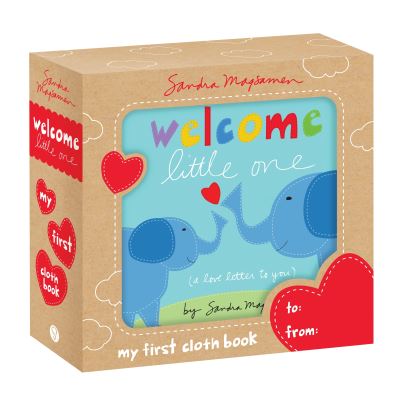 Welcome, Little One
£12.99
For parents, the arrival of a newborn child is an event that offers the promise of never-ending love. Filled with lively illustrations and heartfelt rhyming text, 'Welcome, Little One' allows parents and children to celebrate and cherish their bond.
Welcome your little one to the world with this special cloth book by USA Today bestselling author Sandra Magsamen, the perfect baby shower gift!
Delight your little one with this soft, touch-and-feel book for newborns and surround them with love! Filled with bright colors, sweet illustrations, and huggable crinkle pages perfect for developing and stimulating babies' senses, this adorable interactive elephant book will help your little one play, discover, and grow.
Why readers love the Welcome Little One: My First Cloth Book:For babies and toddlers ages 0 to 3-made for their little hands! These soft and squishy pages are perfect for reading together at story time, teething, and cuddlingThe perfect gender-neutral baby shower or infant gift to congratulate new parents, pregnancy gift, first birthday gift, or for simply expressing the love you have for the little ones in your life!Baby's first toy! Safe to put in baby's mouth, this soft fabric book will keep your little one amused and entertained, making it an essential car seat and stroller toyPre-packaged in a sturdy box with a beautiful heart printed design, ready for gift wrapping!Add a heartfelt message and trade your baby shower card for a keepsake book!
In stock