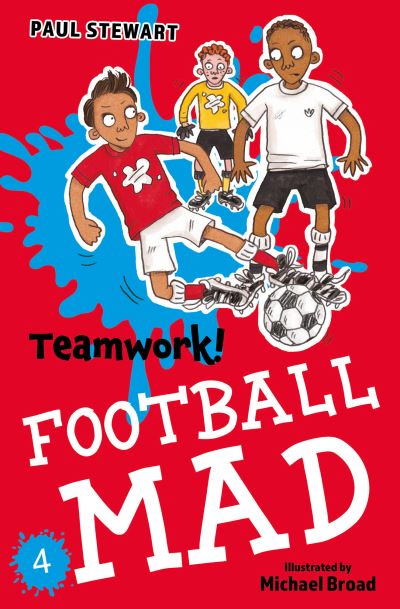 Teamwork!
Out of stock
Teamwork can help the dream work but what will happen when Scott has to play for the other side … the girls' team! Paul Stewart wraps up the action for the Dale Juniors in the climactic final instalment of the Football Mad series.
Dale Juniors are three-time winners of the Langton Town football cup, but they're about to face a whole new challenge: a charity match against the girls' team.
For Scott, Danny and Jack, the stakes are high. They've got to hold on to their reputation as winners or risk becoming the laughing stock of the whole school!
But disaster strikes when the big day arrives. The girls are a player short, so Scott is forced to switch sides. He must decide where his loyalties lie – with his friends or with his team?
The action continues on and off the pitch in the final instalment of the Football Mad series from bestselling author Paul Stewart. 
Out of stock