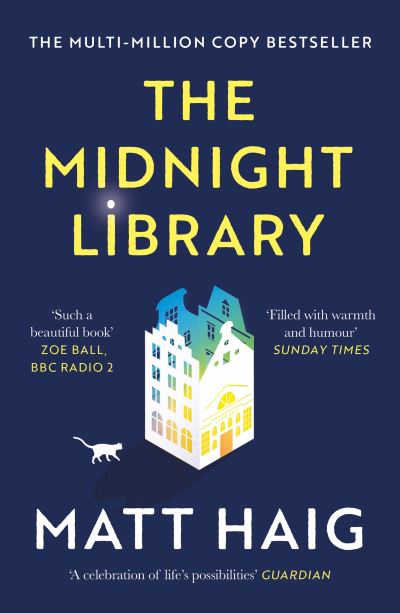 The Midnight Library
Out of stock
When Nora Seed finds herself in the Midnight Library, she has a chance to make things right. Up until now, her life has been full of misery and regret. She feels she has let everyone down, including herself. But things are about to change. The books in the Midnight Library enable Nora to live as if she had done things differently. With the help of an old friend, she can now undo every one of her regrets as she tries to work out her perfect life. But things aren't always what she imagined they'd be, and soon her choices place the library and herself in extreme danger. Before time runs out, she must answer the ultimate question: what is the best way to live?
THE SUNDAY TIMES NUMBER ONE BESTSELLING WORLDWIDE PHENOMENON
READERS' MOST LOVED BOOK OF 2021
WINNER OF THE GOODREADS CHOICE AWARD FOR FICTION

'BEAUTIFUL' Jodi Picoult, 'UPLIFTING' i, 'BRILLIANT' Daily Mail, 'AMAZING' Joanna Cannon, 'ABSORBING' New York Times, 'THOUGHT-PROVOKING' Independent
Nora's life has been going from bad to worse. Then at the stroke of midnight on her last day on earth she finds herself transported to a library. There she is given the chance to undo her regrets and try out each of the other lives she might have lived. Which raises the ultimate question: with infinite choices, what is the best way to live?
Out of stock